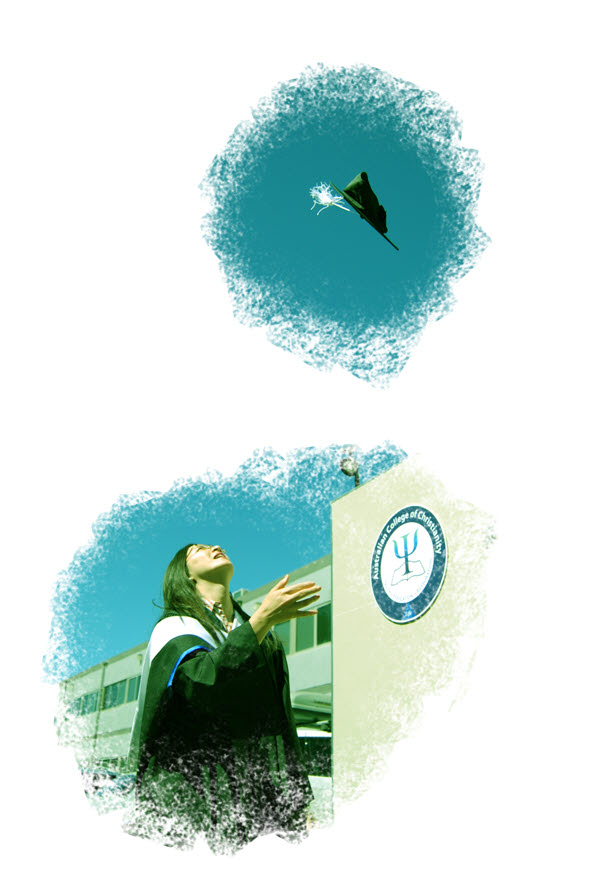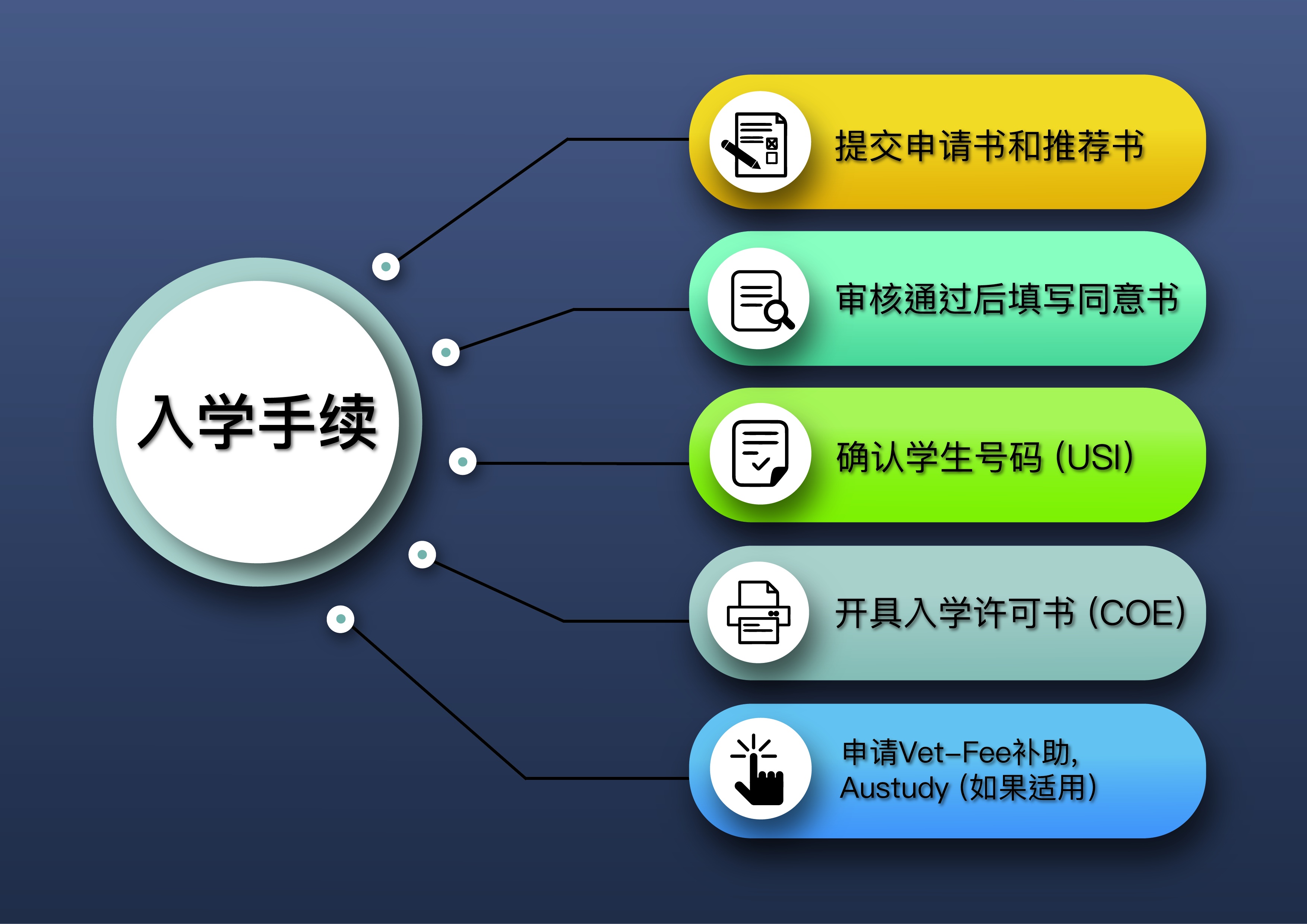 填写申请书之前请在ACC网站里阅读关于自己要学习的专业课程的内容。
申请书请用ACC专用申请书。
申请时必需材料有如下:

填好的申请书表格
申请准硕士课程的学生需提供相应课程的毕业证书(例:报名心理咨询准硕士课程时必须有心里咨询专业文凭以上,社会福利或心理学硕士)
照片 2张
另起空白纸记录第2项的内容。
推荐书1份(附在申请书里)
报名费 $200奥布
之前学校的毕业证,成绩表
 If students want to do credit transfer or to apply for the Recognition of Prior Learning with individaul's existing skills and competencies, please enquire to the ACC and apply for a RPL or Credit Transfer.如果是从其他学校转学时请填写RPL表格。如果有已被认可的资格时(现有技能和能力)可以认可学分(RPL,对先前学习的认可)),如有在其他学校已经授课的同一科目时可以转移学分(学分转移).

请填满申请书所有的空白处并尽量用英文填写。第2项可用中文填写。推荐书最好是通过自己教会的牧师或负责自己的指导者(副牧师或长老)来提供。
最上面填写自己所选的课程名称。如果想学心理咨询专业文凭就写Diploma of Counselling ,如想申请心里咨询准硕士课程时就写Graduate Diploma of Relationship Counselling.
第2项的追加提问如下:

描述自己回心转意的经验并描述与上帝(主)的关系。(不超过一页)
您希望启发您品性中的哪一部分?
在教会都做了哪些事?
与直系家族的关系如何?
为什么想在我们学校学习?
通过什么渠道听到ACC的?

最后一页是推荐书。
第一次截止日期为2约10日(报名费优惠50%)
第二次截止日期为2月23日
如果不填满申请书上所有的内容时有可能不会被受理,所以请务必填写全部内容并确认记录清单。。
通过校方审核申请书并合格的学生将会收到入学许可书(The letter of enrolment).(需要2~3周左右)
收到入学许可证就算完成学生报名。
学生号码a) 澳大利亚永居权以上身份的学生将会收到'USI'政府发行的学生固有号码。USI号码尽发一次,它可在所有的学校同一使用。请记好此号码。b) 对在国外学习的学生,由校方提供学生号码。
完成报名后每学期开始的日期规定时间内参加强化研讨会。已报名的学生请在参加研讨会之前拿到可在学校网站进入的学校Moodle 程序的ID.
通过Centrelink拿到AUSTUDY(支援全日制学生的政府生活费补助)的学生可以入学许可书为基础填写相关资料就可。
申请Fee-Help(政府的学费补助政策)的学生将在学校网站上细读相关信息后再跟校方申请,校方将会提供Fee-Help格式。
2018  Course Fees Guide
"Abundant Scholarships" are ready for you, contact the office, today!
Carefully read through the overseas student program package ( including the ESOS framework at: https://internationaleducation.gov.au/Regulatory-Information/Pages/Regulatoryinformation.aspx)
Read through the admission terms and conditions.
Check the course fee and refund policy.
Check the school starting date. (To adapt to Australia's lifestyle it is recommended for students to come a little earlier. You can find more information on Australia's lifestyle at http://www.studyinaustralia.gov.au/)
Prepare three passport sized pictures
Fill out the application form without leaving any blanks. (you can download from the website)
After filling out the application form look through the list to make sure nothing is left out.
Make sure your signature and name is written at the end.
If students want to do credit transfer or to apply for the Recognition of Prior Learning, please enquire to the ACC and apply for a RPL.
Keep an extra copy of the application form (Its best to keep it scanned).
Completed application forms should be sent by mail to the ACC's office.
Those who want a quicker process may send a scan copy first, however the hard copy must be sent too.
Students must submit the application form with application fees first.
When the application is accepted successfully, the ACC will send the letter of offer and a student written agreement to the student.
If a student agrees to the contents of the Letter of Offer and Student Written Agreement, the student will need to fill out and sign on the all pages and send the Student Written Agreement with their medical insurance certificate and first semester school fees to the ACC head office.
Finally the ACC office will issue the CoE (Confirmation for Enrolment) needed for the overseas student visa application when the ACC office has received all required documents.
Students will need to have a copy of CoE , written agreement, medical insurance certificate and overseas student program package documents.
The students visa can be issued with this CoE. You can apply the students visa via agencies or by yourself according to contents of the overseas's student package.Getting the students visa the students are supposed to notice it to the school office and enter to Australia before the starting of the course you applied to.
2017 Overseas Student Program Information Package
2017年度留学生课程信息包(包括申请书)
1) Brief introduction 概要
2) Application Process 申请程序
3) Overseas student Visa information 留学生签证信息
4) Course information 课程信息
5) Overseas student life information 留学生生活信息
6) Application Form 申请书表格
OSP Information Package (ENGLISH)
OSP Information Package (KOREAN)