Welcome to the Australian College of Christianity and thank you for choosing us as your training provider in the pursuit of your successful career.
ACC will go along with you to enable you to grow to be Christian ministers or ministry leaders through excellence and continuous improvement.
ACC was established by many people's affections, prayers and commitment and it will be an influential educational organization, which is contributed to world widely located Christians and Korean communities.
As you study at ACC you will experience intellectual growth as well as internal growth. For that all staff will make effort.
The sound education of the truth and professional knowledge in excellence of ACC will equip you to be strong and confident Christian workers in the end days of the world.
Please remember that God has called you to this place for his special purpose and there is no such phrase as "giving up" in God's kingdom. If you do your work with diligence and passion, you will be surely prepared well for your future ministries through the courses of ACC.
Once again welcome to ACC and I wish you every success in your endeavors. Blessings to all.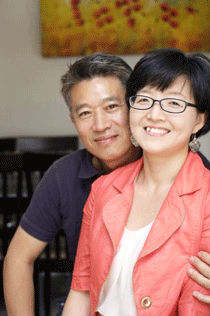 Rev. Dr. Hun Kim
Australian College of Christianity CEO

Australian College of Christianity Counselling Clinic CEO

Board Member of Professional Counselling Association

Director of Korean Life Line

ACA Registered Supervisor

Former Director of Australian Institute of Family Counselling Korean Distance Education Program

Founder and Director of Korean School of Biblical Studies Diploma at Australia I of N

Doctor of Christian Counselling at Canada Christian College

Doctor of Pastoral Counselling at Evangelical University

MBA of International Business at Korea University

Mdiv at Chongshin Theological Seminary

BA of Mass Communication at Korea University

BA of Theology at Chongshin University